2018-02-21 We are proud to announce a large capacity NatureDry freeze drying factory project that has started in 2017, in co-operation with the county of Kolari, Lapin Liitto, Health Capital Helsinki, the European Union, Moomin Characters Oy Ltd., the Santa Claus Foundation, Parker Freeze Dry Inc. and Rockwell Automation Inc.
2018-01-17 We participated in "Leijonan Luola" (Lion's Den) TV-show on national channel Nelonen. It's a Finnish equivalent of Shark Tank / Dragons' Den. The episode will be aired February 21st at 8pm EET.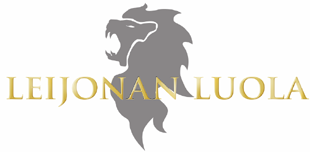 2018-01-10 Nature Lyotech has started a project to design NatureDry industrial process control automation solution in co-operation with Aalto University
2017-11-02 NOTICE: Our database and logging servers have been under attack by hackers. Nothing has been lost but increased safefy measures may cause slight lag until new hardware is installed by November 6th-9th.
2017-10-13 Web page updated
2017-09-26 Nature Lyotech Oy has signed a contract with Rogue Valley Group, LLC for freeze drying facility programming in Oregon, USA, using NatureDry technology
2017-09-22 NatureDry AI automation phase 1 algorithms are now finalized in co-operation with Parker Freeze Dry, Inc.
2017-09-18 Excursion to Finnish Lapland underway to research locations for high-capacity production facility
2017-09-14 New improved program for Sea Buckthorn berries scaled up for production
2017-08-20 Preliminary "100%" programs for season 2017 crop and wild products are available
2017-07-18 Nature Lyotech Oy has been chosen as technology and process development partner for Parker Freeze Dry, Inc. of Wisconsin, USA
2017-06-30 Caviar and whitefish roe development program has been started